Excellent Service – Affordable Prices – Luxury Accommodation. Panorama Studios & Suites perfectly trained staff will be by your side during your stay ready to take care of you and all that you might need in order to turn your stay in an unforgettable experience.
Upon arriving in Panorama Studios & Suites you stepped into a luxurious world where professional staff takes great pride in their ability to assist and meet every conceivable need of the guests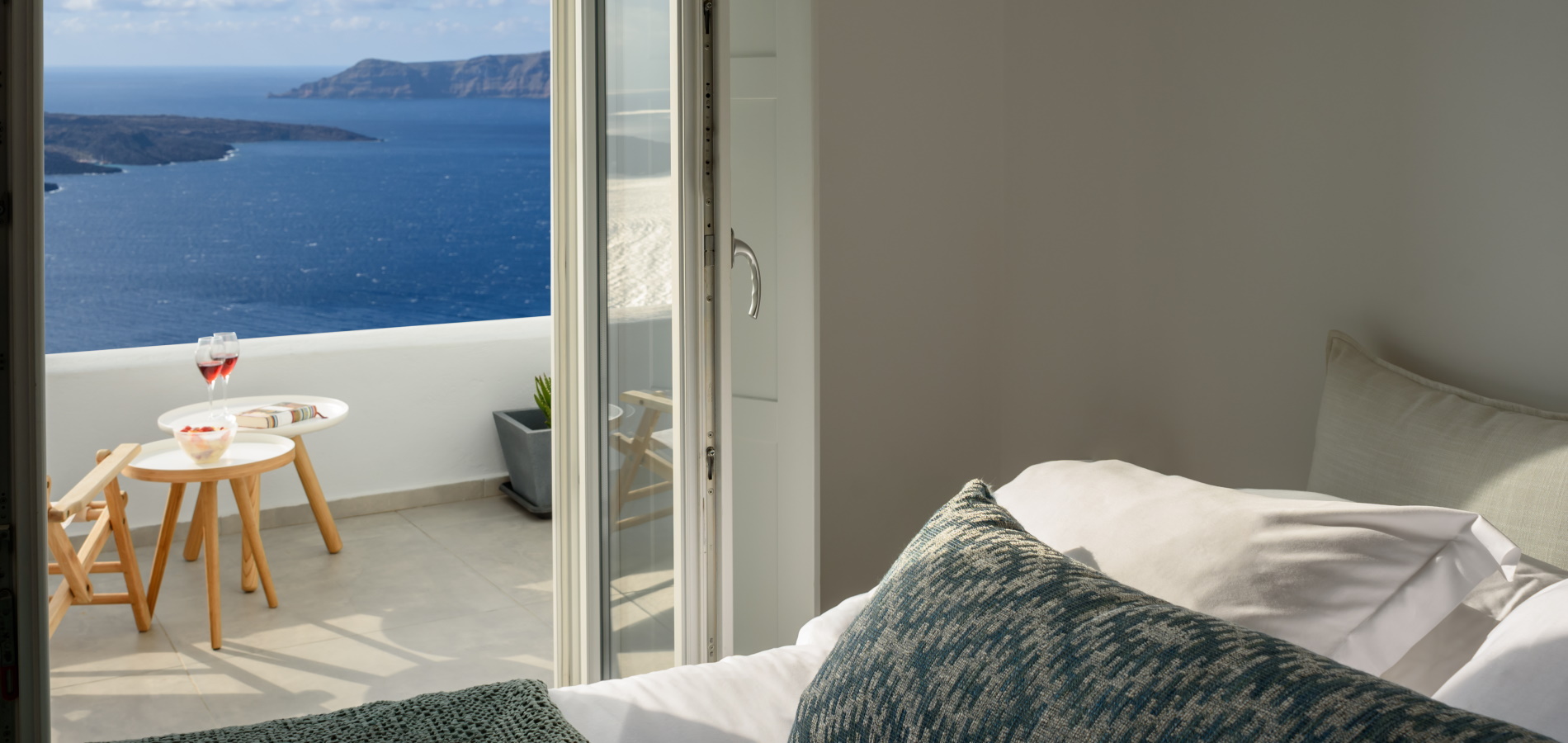 Suite with Private Balcony Caldera View
Offering a Queen Bed and decorated in a minimalist Cycladic style offering quality furnishings and stylish bathroom with shower cabin and designer toiletries. This room boasts a private balcony with panoramic views of caldera the perfect place to enjoy a glass of Wine whilst viewing Santorinis world famous Sunset.